By Daniel Giamario Every so often I love to share about books that I have been strongly influenced by.  During this plandemic time, I have much gratitude to have a safe and comfortable residence with a compatible partner, and be well supplied with year's worth of...
Keep up to date with all TOTAMS has to offer. Subscribe to our bi-monthly newsletter featuring articles to help you sync up with the current astrological weather along with the latest insights into the paradigm.
Consider joining our community in one of the following ways and help us seed a new world at this time of the Turning of the Ages!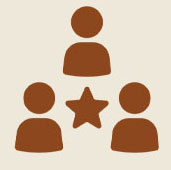 Become a Member
Seed People Membership: choose from two levels of membership and receive exclusive benefits like discounts on products, monthly astrological updates, night sky viewing tips and more!
Make A Donation
Did you know TOTAMS is a 501c(3) educational non-profit? Join our Galactic Givers Donation Program and show your support through tax-deductible donations.